GUEST BLOG FEATURING STYLIST LIZ TEICH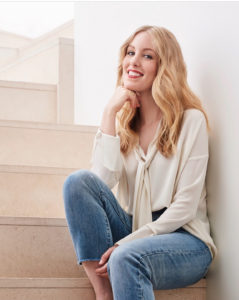 A big part of Swoon Talent is our lifestyle bloggers, like Liz Teich. Liz is a fashion stylist, blogger, TV style expert & mom living in Brooklyn. Check out her TV clips.
Her blog The New York Stylist @thenewyorkstylist is where she shares her finds, expert tips and thoughts on living stylishly in the big city.
I chose this particular blog of Liz's to share with you all because I've always been obsessed with leopard. I own five leopard coats & blazers dating back to the 90's. Clearly, leopard is the big staple everyone should be wearing this fall. Read on to see what other fashion must haves are on Liz's list.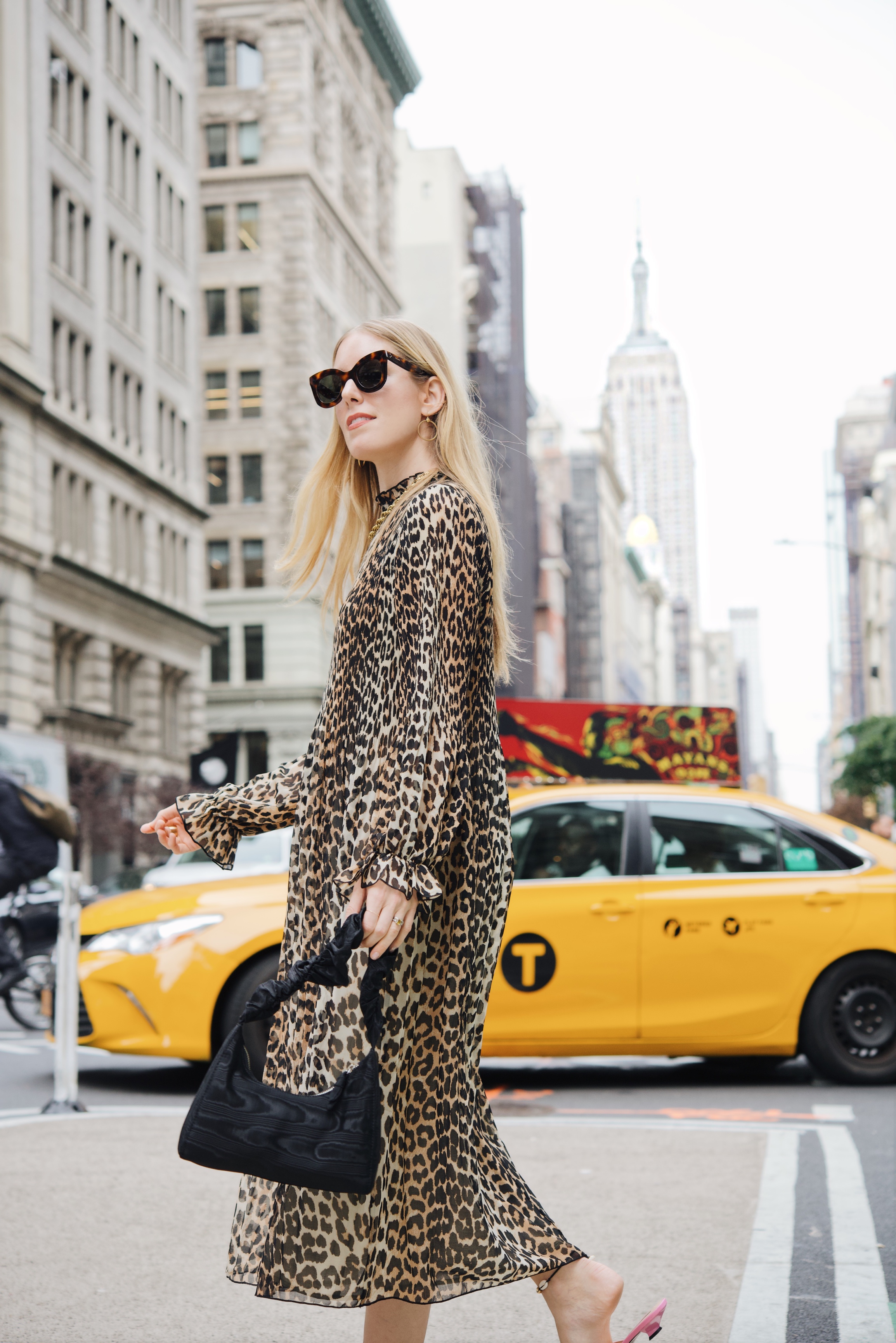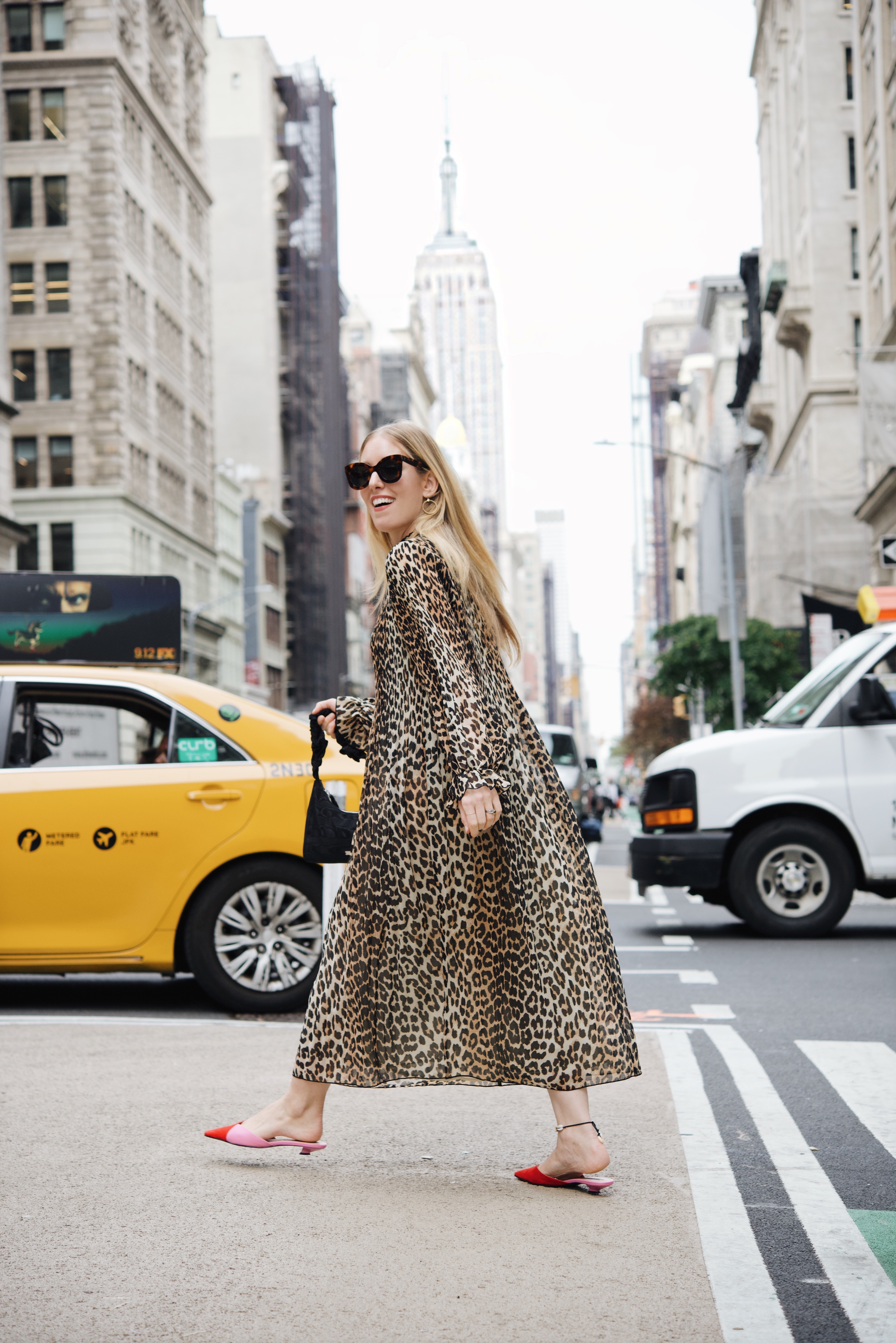 [1] ANIMAL PRINT (ESPECIALLY LEOPARD)
I think of all the trends I saw in the streets of NYFW, leopard print was the most prevalent. It was everywhere and in every form. To me, it's not as much of a trend as a classic neutral. It's perennial and never really goes out of style, so if you're going to try one trend this season, let it be it—and snakeskin, zebra, and any other animals you can think of.
[2] SQUARE TOE SHOES
This was one of those past trends that I never thought would come around again in a big way, but I shouldn't haven't given my sister a hard time for hanging on to her square toe Prada heels since the 90's. I will say that the heels this time around look fresh and not dated. You can try them in many forms including strappy sandals, chelsea boots, and even mules like I did here.
[3] SCRUNCHIE EVERYTHING
This is another one of those trends that I really never thought would make a comeback, but here I am stocking up on velvet scrunchies on Amazon. I use them daily and the velvet is a nice luxe update for me. It's an added bonus that they don't leave kinks or damage my hair at all. I wonder what Carrie Bradshaw would think? As if scrunchies in your hair weren't enough, you can now wear them for everything from your shoes to your bag.
[4] CHUNKY GOLD CHAINS
Don't get me wrong, I still love my layers of dainty gold chains, but chunky vintage inspired chains are all the rage this season and I'm here for it. I'm fine with mixing them with their daintier cousins, but I've been having fun layering up a bunch Mr. T style.
[5] FEATHER DETAILS
Maybe it's my love for the 90's, but I'm a sucker for some marabou trim. I love the comeback this season that has me nostalgic for Romy & Michelle's High School Reunion. I've been loving this feather trim tee I scored recently but now I may have to add some more feathers in my life. Just don't wear it all at once at risk of looking like a costume.
_________________________________________________________________________________
TRENDS I JUST CAN'T GET INTO FOR MYSELF (BUT YOU DO YOU):
[1] ITTY BITTY BAGS
I'm a mom and live in NYC. Give me all the big bags to carry everything in. I'd rather look like a bag lady than carry a tiny trendy purse better suited for a child because it doesn't fit my iPhone, or even a lipstick! This is the most impractical trend I've ever seen, next to the Uni-boot.
[2] SLASHED ASSYMETRICAL NECKLINES
I like it on other people, but I just can't get down with this trend myself. My shoulder gets cold. The bra situation isn't ideal. I can't help but think of the 80's in a bad way. My husband calls me Andre The Giant. I'll just stick with my regular necklines thankyouverymuch.
[3] FLEECE… BUT MAKE IT FASHION
Unless I'm camping, I'm going to pass on this one. It's like making an Old Navy Performance Fleece look high fashion. It doesn't work.
[4] SHOULDER PADS
No, just no. This never was meant to be dug up from it's grave in the 80's. I can show my power without showing it on my shoulders. I will still cut out shoulder pads from vintage jackets.
[5] HEAD TO TOE LEATHER
Don't get me wrong, I'm loving this leather everything trend (especially the faux leather ones) but OMG how are people walking around in head to toe leather looks and not dying? I'd be sweating and looking a bit less than fashionable.
Now that you know what trends I'll be wearing this fall and what I won't be, what are you most looking forward to and not?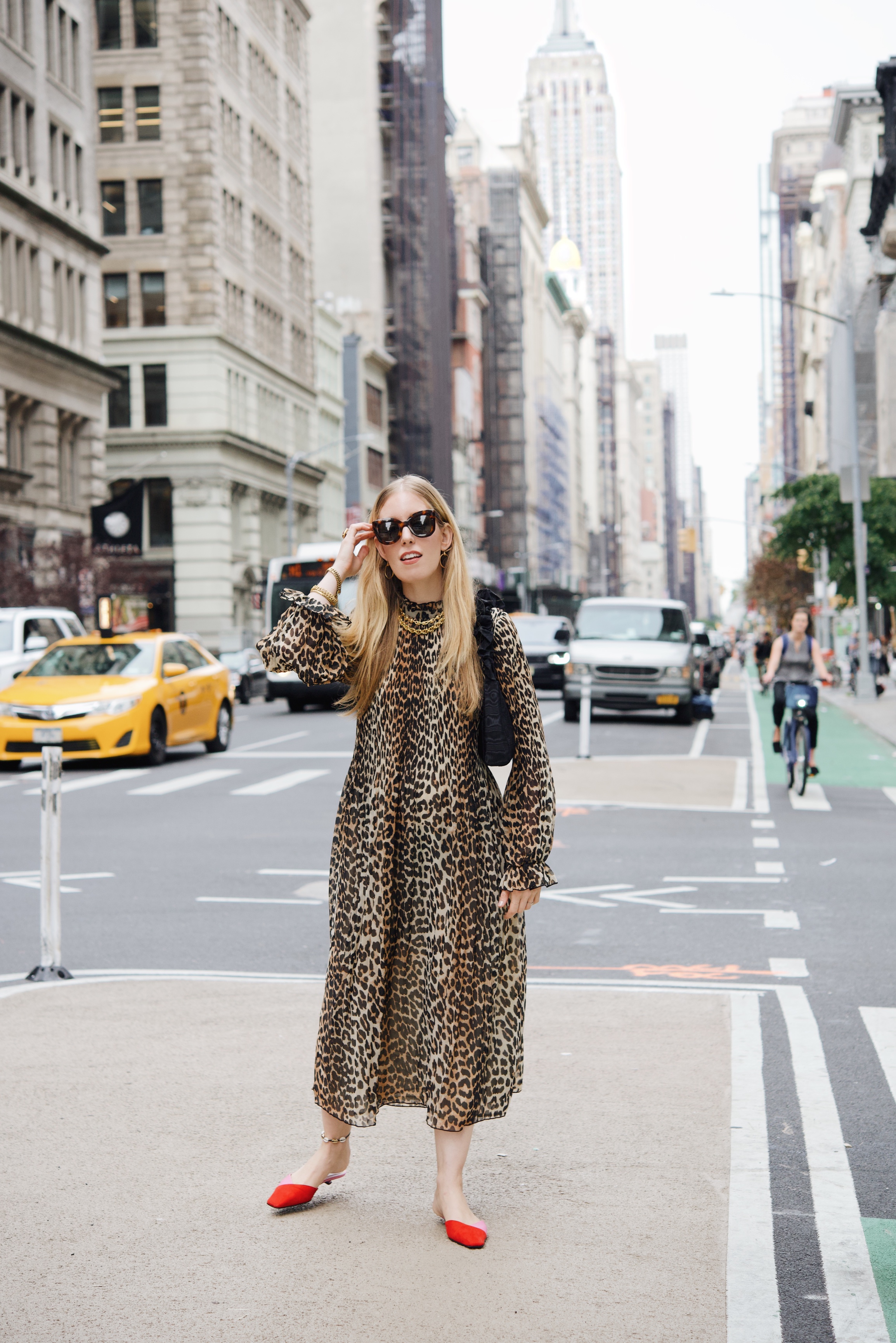 DRESS: Ganni | SHOES: old Zara, similar here |  EARRINGS, BRACELETS and TOP NECKLACE: Alex and Ani (c/o) | BOTTOM NECKLACE: vintage | SHELL ANKLET: via Croatia, similar set via Amazon | | SUNGLASSES: Celine | BAG: Loeffler Randall
photos by Michelle Rose
Donna Benner
Founder, Swoon Talent
I'm a former national daytime talk show producer who's been in TV for 25+ years. I've booked thousands of lifestyle experts & celebrities on TV and parlayed my producing skills into entrepreneurship by launching Swoon Talent.